The WyattChristmas Five
W
elcome to the Website of The WyattChristmas Five, a swinging rockabilly band from Düsseldorf, Germany. The current Line-Up of the Band is Andy WyattChristmas (vocals, guitar), Peter Kühn (vocals, harp, acoustic), Martina Jansen (piano), Olaf Schumacher (bass) and Philip Flottau (drums). We deliver a mixture of different music styles like Rockabilly, Swing, Blues and Boogie. As we are a live band feel free to contact us for booking. We play our hometown area just like Köln, Bonn, Düsseldorf and Ruhrgebiet such as the Rest of Germany and also Netherlands, Belgium, France and many more, please book us.

Y
ou can book us whenever you have a venue, bar, weekender or festival and you want to have a very danceable Rockabilly band involved. Easiest way to send us your request is to press the button above, fill in the form and get in touch with us. You will find everything you need for advertising and promoting the shows on the top menue, look for presskit.


T
he Picture above shows from left to right: Peter Kühn (voc, harp, git), Martina Jansen (piano), Philip Flottau (drums),
Andy WyattChristmas (voc, git), Olaf Schumacher (upright bass).

Releases and actual recordings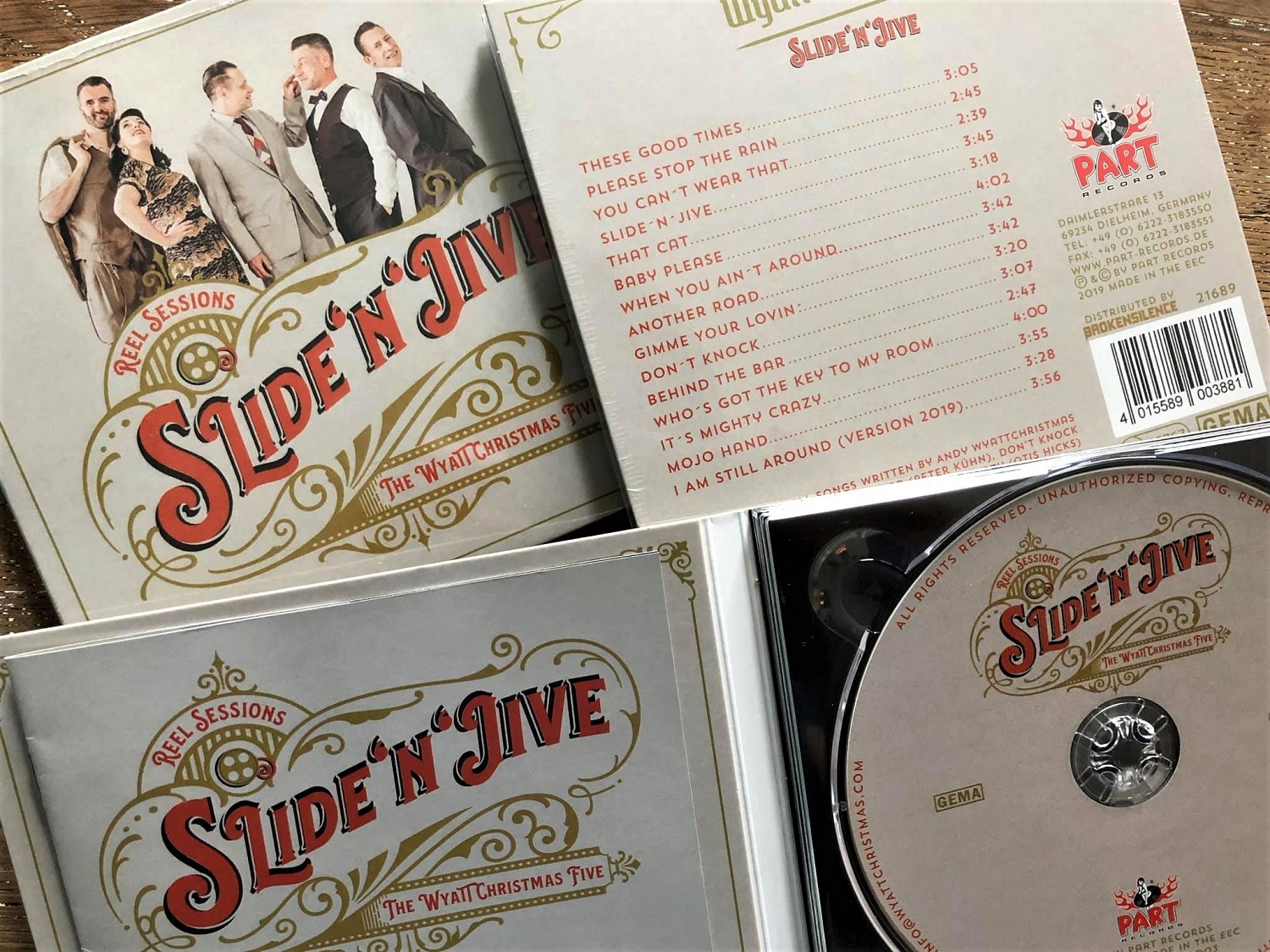 The Album "Slide'n'Jive" is released now ! After hard work in the Studio and recording and mixing fifteen tracks, you can order it now. It's available on rockabillyshop.de (see Button below). Shipping worldwide. Get your copy today...

Please notice: By pressing the button above you will leave this website and go to "rockabillyshop.de" where you can buy our cd.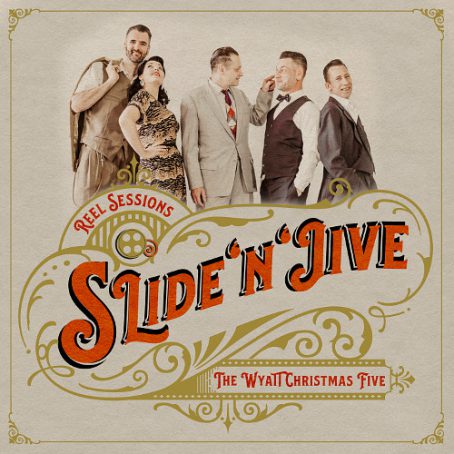 "Slide'n'Jive" 2019
After a 5 year break The WyattChristmas Five are finally back with a brand new album. With a completely new line-up the band has recorded new material in their own studio. "Slide'n'Jive" is the title …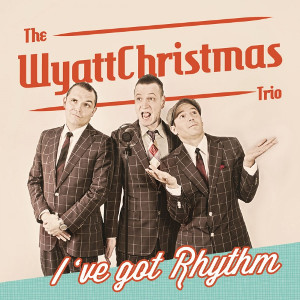 "I've Got Rhythm" 2014
Second album of the "well dressed boys from Cologne" released on Part Records. The classical rockabilly trio is not necessarily the direction: The band around guitarist, songwriter and singer Andy WyattChristmas can make this sound …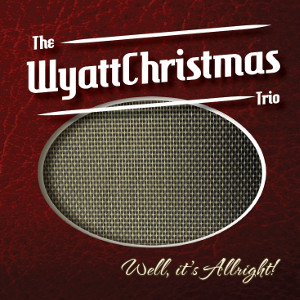 "Well, It's Allright" 2012
The WyattChristmas Trio with Ralf Exter (upright) and Lee Diefenbach (drums, backing vocals) was founded by singer, guitarist and songwriter Andy WyattChristmas. With that line-up they present their first longplayer with 13 almost exclusively own …
Tourdates
08.08.2020 Rickermanns, Reckenfeld
15.08.2020 Summer Shelter, Magdeburg
12.09.2020 Return 2 Back Weekender, AT-Graz
26.09.2020 Papala-Pub, Voerde
31.10.2020 Dance To The 60ies, NL-Zoetermeer
26.01.2019 Tanztee im Stuntwerk, Köln
02.03.2019 Altes Amtsgericht, Petershagen
13.04.2019 Moersquake, Moers
18.05.2019 Feel The 50s Festival, NL-Venlo
25.05.2019 Moxies Diner, Moers
07.06.2019 Walldorf-Weekender
16.06.2019 Wilde 50ziger, Rheinberg
23.06.2019 Zech'n'Jive, Essen
29.06.2019 CutCorner 10th Anniversary, Düsseldorf
12.07.2019 Rock'n'Roll Day, Leiben, Austria
13.07.2019 Rollin Dudes Festival, Leutschach, Austria
20.07.2019 Rickermanns, Private Party
10.08.2019 3. Boogie Night, Hennef
24.08.2019 Bethune Retro Festival, France
07.09.2019 Stompin' Saturday, Köln
21.09.2019 Private Party
02.11.2019 Private Party
09.11.2019 Starbucks Roadhouse, Hilden
07.12.2019 The Lion Citypub, Magdeburg
14.12.2019 Private Party
31.12.2019 Altes Amtsgericht, Petershagen

17.02.2018 Rickermann, Reckenfeld
18.02.2018 Zech'n'Jive, Essen
07.04.2018 Frühlingsmarkt, Castrop-Rauxel
14.04.2018 Cobra, Solingen
28.04.2018 White Night, Haltern am See
30.04.2018 Zur Wasserburg, Borken
10.05.2018 Hotel Bad Minden
26.05.2018 Moxie's Diner, Moers
14.07.2018 Jump&Jive BBQ, Linz am Rhein
25.08.2018 Tag der Trinkhallen, Castrop-Rauxel
29.09.2018 Torburg, Köln
03.11.2018 Ameise, Minden
10.11.2018 Rock`n´Hürth, Hürth
01.12.2018 Feel The 50s Indoorfestival, NL-Steyl
21.12.2018 Rockin' Around The Christmas Tree, Dortmund
31.12.2018 Wintergrass, NL-Groningen

27.08.2017 US-Car and Bike Show, Grefrath
16.09.2017 Rockin' Rhineland Festival, Köln
07.10.2017 Private Party, Wiesbaden
04.11.2017 Starbucks Roadhouse, Hilden
11.11.2017 Charly's Diner, Solingen
30.11.2017 Haus Oestreich, Castrop-Rauxel
02.12.2017 Hamburger Hof, Minden
16.12.2017 Private Party, Köln

The Bandmembers
T
hree four five...! Started as a trio, continued as a quartet after a few years and then even went further as a quintet - that's a moving band history! The WyattChristmas Five was founded in 2008 by guitarist and singer Andy WyattChristmas and released two albums on Part Records: "Well, It's All Right!" (2012) and "I've Got Rhythm" (2014) - both still in trio. In 2015, the band became a quartet with the entry of Peter Kühn (vocals, guitar, blues-harp), which was correspondingly much bluesier. Many gigs followed, for example Walldorf Weekender, Feel The 50ies, Rockin' Around The Christmas Tree, Moersquake and many more... In early 2017, the change was then completed with Martina Jansen (piano). Philip Flottau on drums followed in March 2020. The WyattChristmas Five are now a swinging and very danceable band with still clearly audible blues influences. It is no coincidence that the five at their concerts always attract and inspire many dancers - the WyattChristmas groove does not let any leg rest ...

Andy WyattChristmas
vocals and guitar
Andy is the founder of the original WyattChristmas Trio and also composer of most of the songs. He startet the band back in 2008 in cologne.
Peter Kühn
vocals, guitar, harp
Peter joined the band during the year 2015 as a regular member. He is playing the blues harp, acoustic-guitar, vocals and shakers.
Martina Jansen
piano
Martina joined us for playing the piano in 2017 and is well known from touring with the Ballroom Rockets and Lee and the Rhythm Rockets.
Olaf Schumacher
upright bass
Always in the mood, always a smile in the face. Here we go. Olaf keeps us in a steady rhythm – not only on the bass… Watch out for that guy!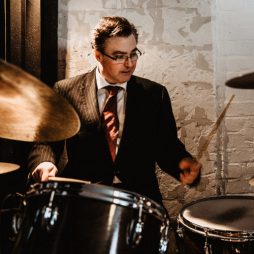 Philip Flottau
drums
The Jazz Man… Suprises us all the time with crazy and amazing Fills and Grooves. And he is the good mood of the Band, you will see when you watch him play !
Fostex R8
Recording Workhorse
This is our sixth bandmember. It provides us eight tracks for recording our newest songs on fresh tape. It's our ticket to the analog world of music…
Latest news - stay tuned...
A recent interview with us from the Feel The 50ies Gig on 1st of december 2018. Thanx to Dee Ann for giving us a word.


We are featured in the Yeehaaw Magazine
You can read a full interview with the band in the recent Yeehaaw Scrapbook Magazine no. 41
We are featured in the Unleashed Magazine
You can read a 4 page interview with the band in the recent Unleashed Magazine no. 17